Lark Tattoo: reviewing portfolios for a full time tattoo artist in our Westbury location
Posted by Lark Tattoo, no comments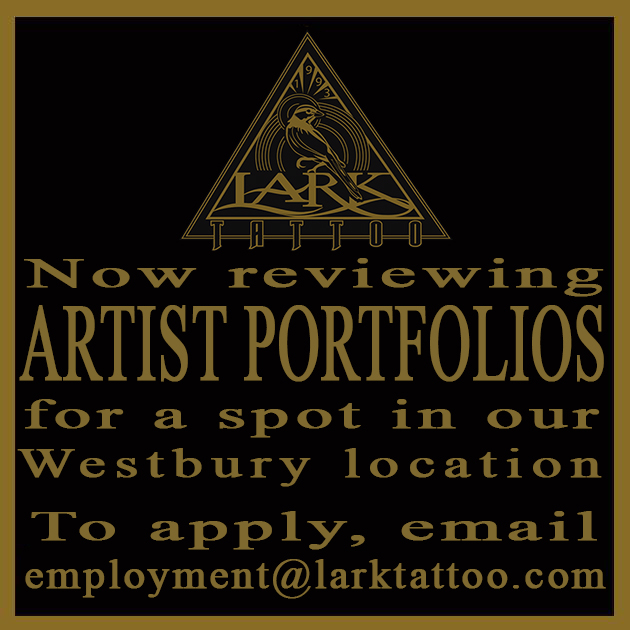 Lark Tattoo is now reviewing tattoo portfolios for a full time position in our Westbury, Long Island, NY location.
Seeking a highly skilled, professional tattoo artist. Applicant must possess previous shop experience, have a strong portfolio, excellent customer service skills, and the ability to be on time. We are a very busy, custom shop with a first-class reputation. Shop is artist owned and operated.
To apply, send email to employment@larktattoo.com with contact information, description of your experience, and a link to your portfolio.
Bruce Kaplan
Owner, Lark Tattoo
Feel free to check out our shop and the artists you would possibly be working with via our website: http://www.larktattoo.com/long-island-team-homepage/