We're Hiring!
Posted by Lark Tattoo, no comments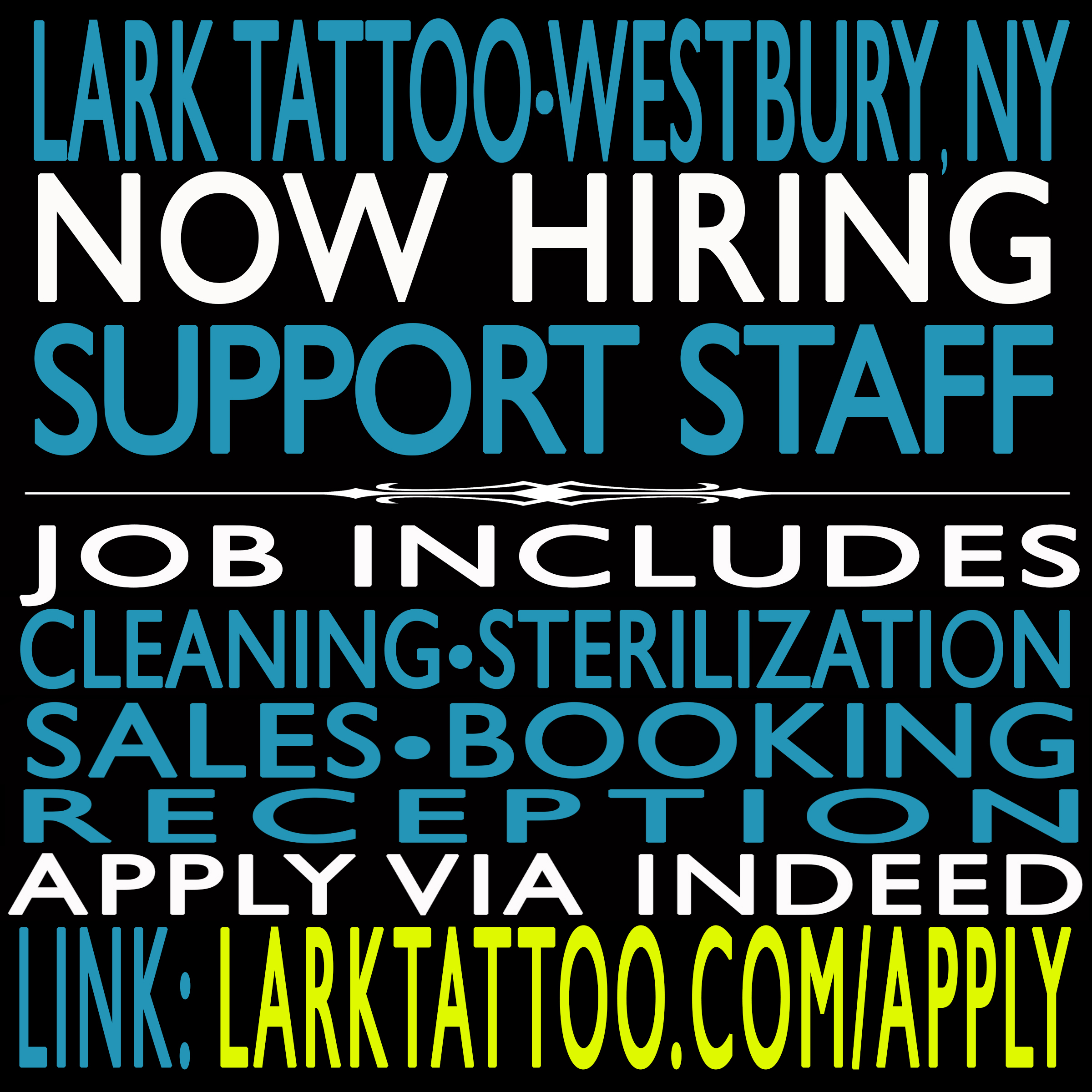 apply at: www.larktattoo.com/apply
Lark Tattoo is an extremely busy, high volume tattoo and piercing studio, is looking to hire SUPPORT STAFF (front counter person/ back end sterilization assistant).
This is a position that requires a person with the ability to multi-task and work well in high pressure fast paced situations.
The front end aspect of this position includes, but in not limited to, sales, customer service, scheduling via the computer, tracking and keeping records, and answering a multi-line phone system.
The back end component of this position requires the sterilization and maintenance of work stations and equipment , as well as the overall cleanliness and maintenance of the studio.
The ideal candidate for this position will have working knowledge of tattoos and the tattooing process through having been tattooed, or through some other related experience. Candidates must be able to work well under pressure, have a flexible schedule (nights and weekends a MUST), and possess skills in both customer service and general cleaning and maintenance.