Lark Tattoo returns with phase 3 on June 24th, 2020
Posted by Lark Tattoo, no comments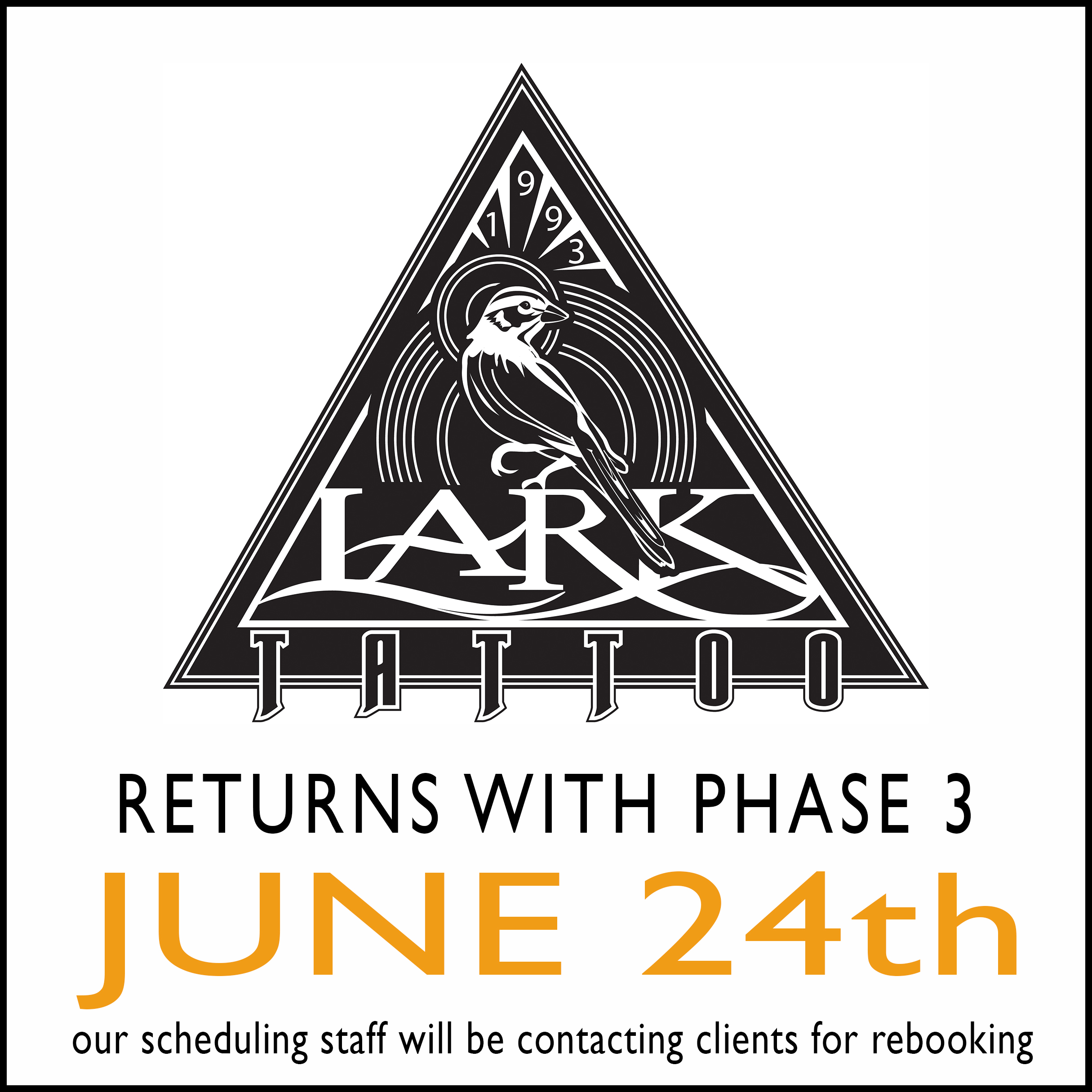 Lark Tattoo returns with phase 3 on June 24th, 2020. Starting next week, our scheduling staff will be contacting our clients to begin the rebooking process. Please be patient as we untangle the chaos of the world being closed for 3 months.
If you had/have an appointment that needs rescheduling because of the COVID-19 quarantine, we will automatically be reaching out to you.
WE ARE HAPPY TO BE COMING BACK!
CLICK HERE to contact us if you have questions and/or would like to get on our list to contact once we reopen.